Captain For The Day, June 2017
Every sailing catamaran needs a captain and today Cynthia took over the helm on this 4 hour Scenic Sunset Sail aboard Moonraker. It was a peaceful day on the Indian River Lagoon as a few dolphins were sited feeding at sunset. This sail included a champagne course, appetizers, entrees and desserts. Many memories were made and photos taken to capture them, as these 5 friends relaxed aboard Moonraker.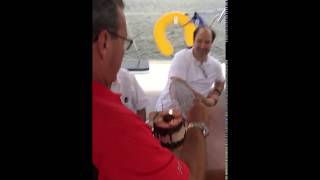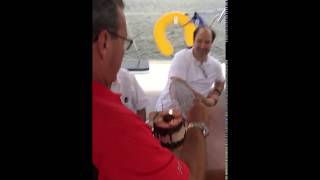 90th Birthday Celebration, June 2017
Dad turned 90 and the kids got together with dad to celebrate aboard Moonraker. These 90th Birthday memories will long be remembered. Happy Birthday Waldron!!!!!